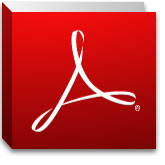 Please find an archive below of our minutes of our monthly meetings. Please click on a date or link and this will open the document requested in PDF format.
You will need PDF reader to access documents, you can download this free from the Adobe Acrobat website. Please click on the red PDF icon image on the right to download.
HWUG – Minutes of Meeting 24th February 2015.